Home

Publications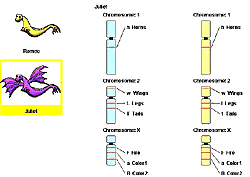 Instructivism: Between CAI and Microworlds
The Modeling Center at the Concord Consortium has been experimenting with a new kind of software called a "hypermodel" which bridges the gap between the explicit instructional approach typified by CAI and the constructivist style of the microworld. The central quest that informs much of our research is to explore the range between these two extremes -- an approach that we describe as "instructivist." Our hypermodel technology provides us with a flexible tool that can address the different learning styles of students whose educational needs fall at different points within that range.
Presented at the EU/US Education Meeting in Sintra, Portugal, May 2002.
Download PDF Version, 108 K
Model-based Teaching and Learning with Hypermodels: What do they learn? How do they learn? How do we know?
The research presented in this paper is part of a large-scale design study conducted in demographically diverse classrooms with software that is under development. BioLogica, a hypermodel environment for learning genetics, was used in multiple classes in eight high schools. BioLogica activities, data logging, and assessments were refined across this series of implementations. All students took a genetics content knowledge pre- and post-test and completed epistemological and experiential surveys. Traces of students' actions and responses to computer-based tasks were electronically collected (via a "log file" function) and systematically analyzed. An intensive three-day field test involving twenty-four middle school students served to refine methods and create narrative profiles of students' learning experiences, outcomes, and interactions with BioLogica. Since BioLogica activities, the instruments used to assess learning, and data logging capabilities changed over the course of the year, we report on two high school implementations and the field test as self-contained studies to document the changes and the outcomes at different phases of development.
Barbara C. Buckley, Janice D. Gobert, & MaryAnn T. Christie The Concord Consortium
Presented as part of the symposium Hypermodel Research in Theory and Practice. (M. Christie, Chair), American Educational Research Association, New Orleans, April 2002.
Download PDF Version, 857 K