Home

Downloads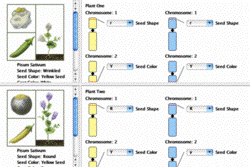 MAC Software
An offline version of Pedagogica is available here:
There is no installer. Just download the above linked file to your computer. Then uncompress it by double clicking the icon. You will then have a folder called Pedagogica which you can place wherever you would like, such as the Program Files folder in Windows or the Applications folder in Mac OS X.
You do not need to register your students to use this version of Pedagogica. There are no usernames and passwords. Students can save a log of their work on each activity in Biologica, Dynamica and Connected Chemistry. When a student has finished using an activity, they should click the X in the upper right hand corner to close the activity. They will be shown their log file. They can save their log file onto their computer after entering their name. Reports can be opened with a text editor and printed. In Chemica, html reports are generated for each activity. These reports can be printed and/or saved.
Note: Some activities may have problems with items from previous screens remaining on subsequent screens. To help with this problem, try minimizing the window and then un-minimizing it.
Note: In Mac OS X 10.5, drop-down menus in Java do not work correctly. This is especially noticeable in the Biologica activities. To work around this issue, click once to activate the menu, then click where you would expect the menu to be displayed and it will appear enough for you to select an option.
Unfortunately, we are unable to offer tech support with this version of the software.
---
System Requirements:
Windows 98/2000/NT/XP
MAC OS X
64 MB RAM
High Speed Internet Connection
Before installing Pedagogica, you will need to install:
Java version 1.4.x
Download Java
QuickTime for Java (custom installation)
Download QuickTime