Genetics Guide
Subject: Biology
Genetics is a branch of biology that deals with heredity and variation amungst organisms.
Recommended Sequence
Since the activities increase in complexity from the first simple models and user interface introductions to the later activities requiring integrated models and sophisticated reasoning skills, we strongly recommend that learners complete the core activities in sequence. Optional activities can be used more flexibly but should be used after the prerequisite core activities.
In addition to the activities, there are two surveys, a pre-test, a post-test, and embedded assessment pieces that enable the MAC project to evaluate students' progress and draw conclusions about the effectiveness of the activities.
Please make sure to administer the Pre-Test before the core activities and the Post-Test after the core activities. They are an essential part of this research project.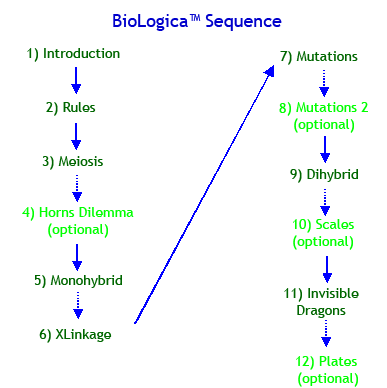 Activities